Olive Tree
Quick Jump Menu
Olive Tree Overview
Our Roots are Jewish
Gentiles Grafted In
Hebraic Culture Heritage
Who is the Jewish Messiah?
THE OLIVE TREE

GRAFTED INTO ISRAEL
His branches shall spread and His beauty shall be like
the olive tree and his fragrance like Lebanon. (Hosea 4:6)

But if some branches were broken off, and you, a wild olive shoot,
were grafted in their place sharing the richness of the olive tree ...
For if you have been cut from what is (by nature) a wild olive tree,
and grafted, contrary to nature, into a cultivated olive tree how much
more will these natural branches be grafted back into their
own olive tree. (Romans 11:17-24)

Gentiles Grafted In


Hebraic Culture Heritage


Who is the Jewish Messiah?

The Elijah Message by Eddie Chumney (DVD)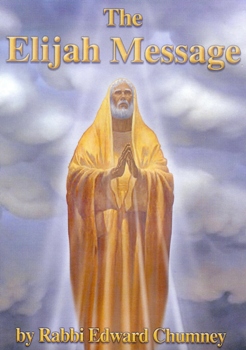 Eddie Chumney is the founder of Hebraic Heritage Ministries Int'l. The DVD: "The Elijah Message" explains what are the main aspects and elements of the Elijah Ministry in the end of days (Malachi 4:4-6). The DVD is a 2 1/2 hours. Some of the topics included on the DVD are as follows:
What is the ministry of Elijah in the end of days? (Malachi 4:4-6)
How is the ministry of Elijah associated with embracing the Hebraic roots of Christianity?
How does the ministry of Elijah relate to the two houses of Israel uniting in the end of days?
What is Baal worship? Did ancient Israel practice Baal and sun worship?
What is mixed worship of the God of Israel?
Is mainstream Christianity following Baal and sun worship customs today?
Are we NOW living in the days of the Elijah ministry?
What role does the Elijah message play in preparing for the coming of the Messiah?
What is the Jezebel spirit in modern mainstream Christianity today?
Does modern mainstream Christianity embrace the Elijah message?